WINTER ACTIVITIES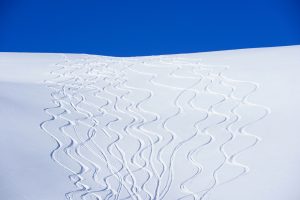 Skiing and Snowboarding – With over 5,200 acres of terrain located just steps from our front door, it's no wonder that Vail is consistently rated as North America's TOP ski resort.
Adventure Ridge – Take the Lionshead Gondola where you will find activities and fun for kids and the young at heart. There are a number of exciting activities for winter and summer.
Snowmobiling – There are numerous snowmobile tours offered by local guides who can show you the White River National Forest from a whole new perspective. Tours can last from one to six hours, and transportation and gear are provided. For more experienced riders, unguided snowmobile rentals are also available.
Snowshoeing – By strapping a couple of state-of-the-art snowshoes to your feet, you can enjoy a peaceful and refreshing journey into the mountains day and night. The Vail Nordic Center offers snowshoe rentals and guided tours. Walking Mountains offers free snowshoe tours daily which start at the top of the Lionshead Gondola. Or head over to Beaver Creek to the McCoy Center for a top of the world workout.
Backcountry Skiing – There are numerous independent guides that offer telemark and cross-country trips into the national forest.
Backcountry Snowcat Ski Tours – Looking for a once-in-a-lifetime alpine experience to top of the perfect ski vacation? Experience snowcat skiing with Ski Cooper and Chicago Ridge, where the legendary 10th Mountain Division Army soldiers trained for WWII. Great for strong and advanced skiers. Located just 35 miles from Vail.
Cross-country Skiing – The Vail Nordic Center maintains over 17 kilometers of groomed track and offers classic and skate ski equipment rentals and lessons as well.
Sleigh Rides – Enjoy an evening sleigh ride with the entire family or a romantic evening for two. Add on a wonderful dinner if desired as well.
Snow Cat Tours – Sign up for a Snow Cat tour and experience great nature and wildlife viewing. Tours are offered by local companies, and transportation to and from the club are included.
Dog Sledding – is a unique, and perhaps, once in a lifetime activity. It is a great way to see breathtaking scenery, pulled by a team of well trained, energetic dogs.
Ice Skating – Choose from two different outdoor ice skating rinks – one at the Solaris, just down the street, and one in Lionshead near the Arrabelle.
Other Activities – Stroll through Vail Village and browse the many shops and galleries the village has to offer or pop into the Colorado Snow Sports Museum for a history lesson. Stop for a bite along the way at one of Vail's many premier restaurants.
Whether you are looking for advice on outdoor adventure activities or dining reservations, our concierge team will work with you to customize and help plan your Vail experience.
Please contact the concierge desk at (970) 477-5805 and our team will work with you to create your ideal family experience.
SUMMER/FALL ACTIVITIES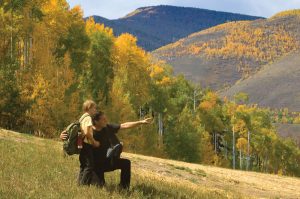 Hiking in the Vail Valley – There are countless, scenic hiking trails surrounding the Vail Valley and on the peaks above Vail Village and Beaver Creek. Hiking is a great way to explore and discover the region's flora, fauna and wildlife. There is a Hiking Center in Vail and Beaver Creek, offering guided hikes. You can go with a guide and learn the history of the area, see points of interest and understand the geological factors that created the area. Or, check with the concierge for updates on their favorite local hikes.
Adventure Ridge: Epic Discovery Center – You might want to spend the day at Adventure Ridge located at the top of the Lionshead Gondola. The Ultimate pass gives you unlimited access to the shorter zipline, tubing hill, the ropes course, the Forest Flyer (alpine coaster, climbing wall, and bungee trampoline.)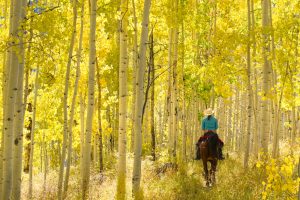 Riding Horseback Through White River National Forest – Gallop through stands of aspen trees and breathe in the clean Colorado air as you enjoy the mountain scenery, wildflowers and wildlife. Horseback riding trips in Vail are a favorite summer activity for families.
Golf – There are few places in the world where the game of golf can be played in such astounding natural beauty. Here, hospitality, impeccably manicured greens, spectacular backdrops and a love of the game come together to deliver a golf experience unlike any other. Best yet, golfing at altitude means you're only a short distance away from one of the longest drives you'll ever hit. Elevated greens and tees work to your advantage, although even veteran golfers will find themselves clubbing up from hole to hole as the rugged mountain terrain dictates. Many of our courses were designed by the Greats themselves, such as Arnold Palmer, Greg Norman, Tom Fazio, Robert Trent Jones and Jr. Thismakes.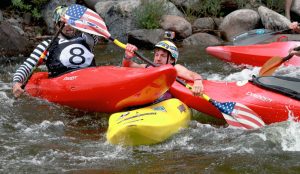 Rafting, Jeep Tours – Want to get the adrenaline pumping or just looking for a scenic family friendly float trip down one of our beautiful rivers? We have plenty of options for full or half day trips. Rafting is great on the Upper Colorado, Arkansas and Shoshone section of the Colorado River in Glenwood Canyon. The Upper C is gentler; the Arkansas is more for the adrenaline junky. The Shoshone is very scenic, offering moderate class 3 rapids for the beginner rafters, followed by a float trip ending up in West Glenwood Springs.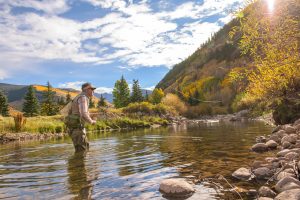 Fly Fishing – There are so many rivers and creeks including the Colorado River, the Eagle River, Gore Creek, the Roaring Fork, and the Yampa River is spectacular. Whether you are a seasoned fly fisherman/woman or a novice, there are plenty of outfitters here to help. It is worth hiring a guide for the day or a half day. Their knowledge and experience ensures a memorable fishing experience on our waters. With a wide variety of waters to choose from, the guides will select areas based on angler preference, level of experience, water conditions, and current hatches. Wade trips are taken on all local waters. Float trips utilize uniquely designed fishing rafts and drift boats and are taken on the upper and lower Colorado.
Biking – Whether you're an advanced rider or a beginner, Vail offers some of the best mountain biking in the world. In our backyard, Vail Mountain offers beginner to advanced terrain as well as clinics if you are looking for some tips and tricks. Road biking is another popular activity with many different options. Bike up the scenic Vail Pass, and then back down, or take a shuttle to the top of the Pass and bike your way right into the Village.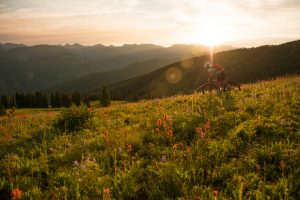 Mountain Biking – Yes, it is a "grind" up Vail Mountain but so worth the effort. Trails have been expanded for a great experience coming down – lots of "whoop-ti-dos" and switchbacks. If you want to experience the downhill, but not the uphill? No problem! Put your bike on the Gondola and ride up. It's also a short trip west to Edwards, Eagle and Gypsum. These areas are becoming very well-known throughout the state for well-maintained, fun trails with exceptional views.
Road biking – Vail Pass is a challenge on a beautifully maintained bike path through aspens and meadows. Enjoy going part or all the way to the top at 10,662 feet. Several bike rental companies offer shuttle rides to the top with you and your bike for the ride down back into town. The bike path heads east to Frisco and Summit County. The Western routes can take you all the way to Glenwood or Aspen.