Long hailed as a top ski destination with fabulous ski conditions and seven legendary unending back bowls with wide open skiing and amazing views, and the most groomed terrain on the planet, it's no wonder that Vail is consistently ranked in the Top 10 Ski Resorts by Ski Magazine.
Vail is steeped in decades of rich alpine lore and surrounded by unparalleled natural beauty. Founded in 1962 by Pete Seibert and Earl Eaton, Vail is one of the largest ski resorts in North America and has been an extraordinary winter vacation destination for skiers and snowboarders for more than 50 years. With more than 300 blue sky days each year, seasoned travelers and outdoor enthusiasts have come to Vail to escape the urban pressures and enjoy the area's legendary back bowls and perfectly manicured trails on the front side.
The opportunities for outdoor recreation extend well beyond the winter season. Lovers of the outdoors can enjoy an incredible array of hiking and biking trails, as well as world-class fly fishing and rafting on the many surrounding rivers. And for those whose adrenaline rush comes from locating the perfect objects d'art, world-class art galleries and an eclectic mix of shopping can be found just outside the Austria Haus Club front door.
Apres-ski
Kicking back after an amazing day on the slopes to enjoy your time with family and friends while perhaps indulging in some fabulous food and drinks is a tradition in ski country. At Vail, for many people, the après scene can be as exciting as the terrain. Sip a glass of wine or enjoy a mug of beer and watch skiers and snowboarders make their way down the last run of the day at one of the many pubs and restaurants that line the pedestrian village in Vail and Lionshead or Golden Peak.
Dining
Matching the incredible mountain experience, Vail is known for its rich culinary scene. It offers an incredible array of fine dining options as well as casual eateries and all are within easy reach from anywhere in town. Vail Chefs and Restaurateurs' have led the movement in using locally-sourced and organic ingredients so be prepared to indulge, no matter where you choose to dine.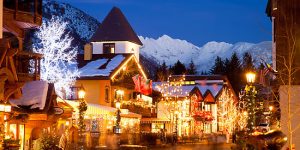 Nightlife
When the sun goes down, the festive party atmosphere kicks into high gear. Vail is a pedestrian friendly town, with so many restaurants and bars all within walking distance or a short free in-town bus ride. Whether you are looking for a laid back bar scene or a dance party, get ready for lots of fun at Vail.
With festivals and events all summer long and countless outdoor activities, Vail is a year-round vacationer's delight.