Third Home Members
Prospective buyers who are already members of Third Home, a premier vacation home exchange service, can now book a vacation at the Austria Haus Club. The Club recently became an affiliate of Third Home and we welcome Third Home Members to the Austria Haus Club.
Austria Haus Hotel Reservations
You may also consider booking a room at the top rated and independently owned Austria Haus Hotel, an elegant boutique hotel located on the same property as the Austria Haus Club and managed by Vail Resorts Hospitality. Hotel guests enjoy use of many of the same services and amenities as the Club so this is often an excellent introduction to the outstanding lifestyle experience to be gained at both the Austria Haus Club and the Austria Haus Hotel.
The highly rated hotel property is appointed with luxurious amenities, featuring heated marble flooring, fine linens, tasteful décor, alluring alpine architecture and high speed wireless Internet. To book your hotel stay, or to learn more about hotel rates and packages that fit your travel plans, please contact the Austria Haus Hotel directly at 1-877-644-7625, or on the web at www.austriahaushotel.com
Next Step Towards Ownership
If you are already familiar with the Austria Haus Club and would like to take the next step towards ownership of your own piece of Vail, we strongly suggest that you select a real estate agent that clearly understands the unique nature of fractional ownership. We have found that some agents are more knowledgeable about fractionals and they are better equipped to answer your specific questions.
Because the Austria Haus Club was completely sold out when we opened in 1998, condominium sales are not the responsibility of the Association. Owners make individual decisions about which real estate agency they choose to sell their condominium. Listings may be found on all major real estate websites in the Vail Valley, such as www.realtor.com. For basic information about becoming an owner at Austria Haus Club, you may contact Association General Manager Laura Warren.
Already Booked a condo or hotel room?
Whether you are looking for advice on outdoor adventure activities or dining reservations, our concierge team will work with you to customize and help plan your Vail experience.
Reserving tee times, horseback riding or concert tickets? Perhaps a spa treatment and babysitting service? Want to take advantage of local knowledge to find the hidden powder stashes? No matter what you need, please just ask and consider it done.
Please contact us at (970) 477-5805 or complete the form below by clicking on Concierge and our team will work with you to create your ideal family experience.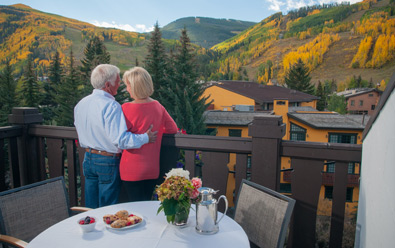 Select the appropriate link above for the department that you wish to contact.
We look forward to hearing from you and then seeing you at our beautiful Vail property.